We understand time is of the essence.
You want to set up and GO as soon as possible.
As your mobility partner, we remove the hassle that comes with relocation and corporate mobility with a one-stop service tailored to your needs.
Business Relocation
You're setting up or relocating your business. Let us help you build it. From visas to company incorporation and office space, we've got you covered.
Mobility Services
You've hired international talent or decided to migrate. Now you need a specialist who can manage the mobility process for you. We have just the service.
Visa & Work Pass Processing
Visa & Work Pass Processing
It can be daunting to navigate Singapore's immigration regulations. SES International's expertise will guide you step by step through the process with the Ministry of Manpower (MOM).
First Aid & CPR Training
Our First Aid & CPR courses have been designed and curated to equip you with the necessary skills and knowledge to respond effectively in a medical emergency.
Domestic Helper Services
The right person in your home can have a very positive effect on your lifestyle. We help FIND and TRAIN the right person to fit into your lifestyle.
Simply put: we help you thrive in your new location.
We provide support before, during, and after the move so you're settled and ready to start your new adventure.
Clients We've Helped

Confident & knowledgeable guides! Great intro to our new life in Singapore!
Thanks to the team at SES, you have helped a daunting experience feel easier, and more exciting!
Superb, concise and incredibly useful!
Very helpful guides. Good useful info for Expats rather than tourists 🙂
Very knowledgeable. Helpful with family info and cultural knowledge.
Really informative and great local knowledge!
Very knowledgeable and approachable guides and great guide to customer ratio.
A useful and informative tour!
Great introduction to Singapore and its local customs!
Very useful day all-round and really helped feel more settled-in and get us even more excited!
Very helpful, informative and friendly!
Easy and professional to work with. We got our business set up appropriately and efficiently with SES Intl.
SES Intl helped me understand my VISA options and got it processed with no fuss.
Opening our branch in Singapore was daunting, however the team at SES handled the logistics. They successfully partner with all the services you need
Attended the seminar organised by SES Intl this morning – well worth the money, most likely I have saved thousands of dollars for my business now and in the years to come…Very grateful!
Change is good… but it is also tough to negotiate. We understand this and work hand in hand with you to find new trails within new communities.
We work with purpose, and that is to enable our clients to achieve their goals in Asia.
Latest from the Blog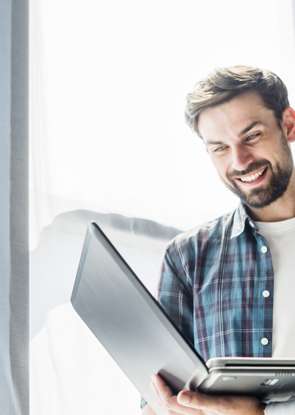 "There is joy in work. There is no happiness except in the realisation that we have accomplished something" Henry Ford, Founder of the Ford Motor Company We know employees need to feel valued to be motivated. Clear KPIs; a career progression path and flexible working hours are already the norm in numerous companies. It seems however, the more intangible elements are…